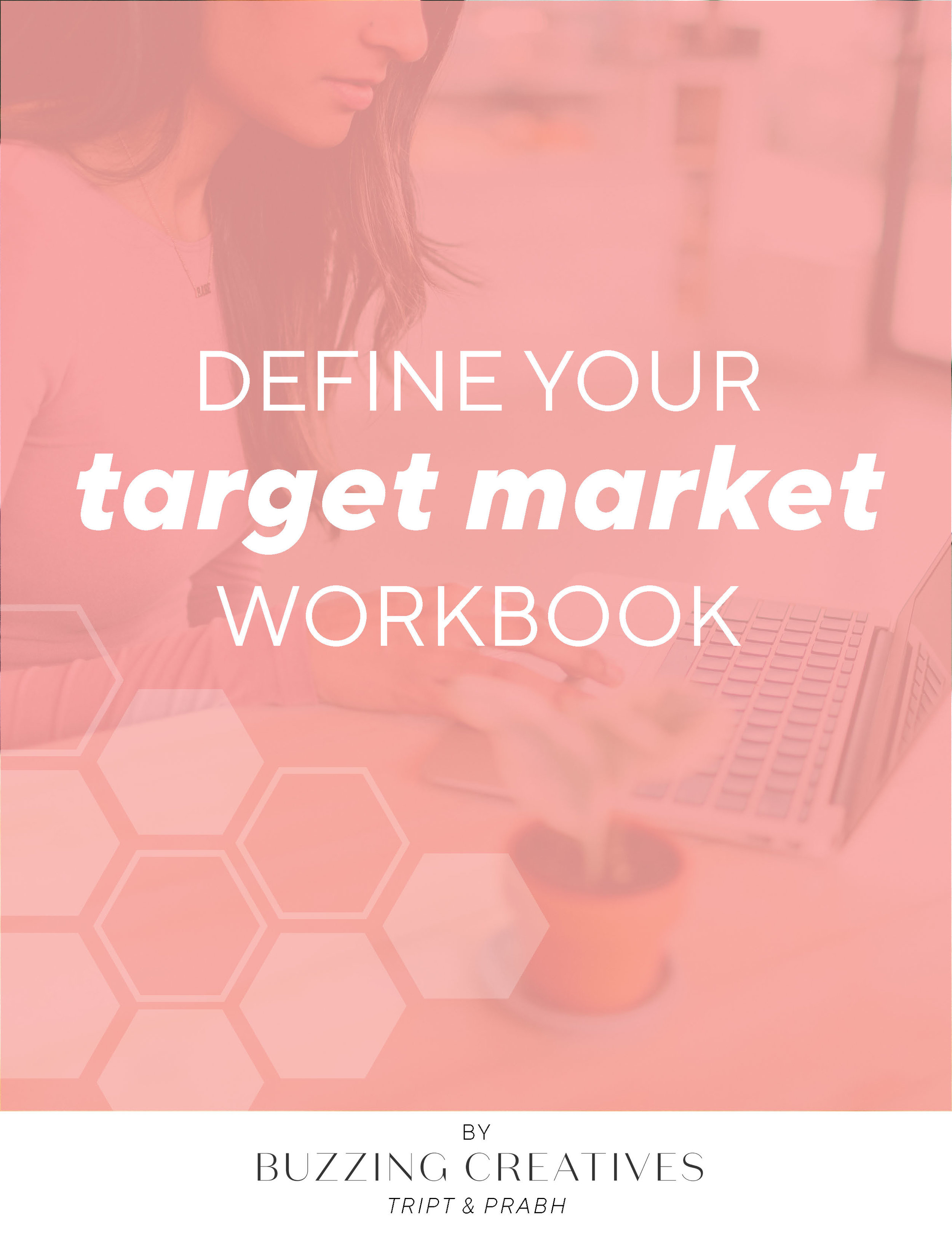 Target Market Workbook
This is one of our most popular products, it's a foundation for you to succeed online whether you have an etsy shop, online business, small business, blog, website and want to really dig deep to define your target market.
This workbook is 22 fillable pdf pages of you working through and brainstorming up your target market - the people you are selling to!


This is the key to any business! so if you have been struggling with selling or even growing your social media presence, it might be that you need to spend time really understanding your target market, defining how you stick out from your competition, knowing how to market to your target audience and where they hang out online!


We have different prompts and exercises along with examples, to help you along the way!
The most important part of your Branding is your Target Market because without knowing exactly who you are selling to your marketing strategy will never convert into sales, likes or loyal followers.

So if you are ready to DEFINE your target Market, TELL us how you stick out from your Competitors with your USP (unique selling position) and truly understand their needs and how you fit in along with where they hangout online - This Workbook is a MUST!
sale
STOP TURNING AWAY POTENTIAL CLIENTS BECAUSE YOU DON'T HAVE YOUR TARGET MARKET FIGURED OUT, IT'S NOT AN EXCUSE!
But if you don't know who you are targeting to begin with, then how will you create a brand that appeals directly to your Ideal customer?

Why is defining your target audience important?
Creates an effective and targeted marketing strategy

Informs your brand Identity, visual content, voice and content creation

Helps you understand exactly who you are selling to, where to find them and how to find them
Meaning, it creates a marketing strategy made to convert the specific group of people that are most likely to be genuinely interested in your business
THIS IS WHY WE HAVE CREATED AN EXTENSIVE WORKBOOK DEDICATED TO BREAKING DOWN YOUR TARGET MARKET
*please note there is no returns or refunds for digital download products